Thrilled to have been asked to curate the inaugural year of exhibitions at Nelson Kohl at the new gallery in the heart of the city's oldest arts & entertainment district, Station North. Welcome to the Hancock Solar Gallery located on the ground floor of the new Nelson Kohl building at 20 E. Lanvale Street.
INAUGURAL OPENING RECEPTION | MAY 18 6–9 PM
CONNECTED. TANGLED. INTIMATE. DELECTABLE.
JORDAN FAYE BLOCK
LAWRENCE CROMWELL
LORI LARUSSO
JENEE MATEER
LEE NOWELL–WILSON
For Immediate Release:
Jordan Faye Block is thrilled to curate CONNECTED. TANGLED. INTIMATE. DELECTABLE., the inaugural group exhibition at the new Hancock Solar Gallery. This exhibition features the work of Lawrence Cromwell, Lori Larusso, Jenee Mateer, Jordan Faye Block & Lee Nowell–Wilson. There will be an Inaugural Opening Reception on May 18, 6–9pm. The exhibition runs through Saturday June 3, 2018. The gallery will be open from 12 – 5pm Wednesday through Saturday and by appointment.
The Hancock Solar Gallery was founded and named after Paul Hancock & Patricia Solar, investors in the Nelson Kohl. They believe that art is an integral part of life and it changes the perspective of those who engage with it. The gallery aims to promote the thought-provoking work of Baltimore's artists in the heart of the city's oldest arts & entertainment district – Station North. It is independently curated by Jordan Faye Block of Make Beautiful Change.
I met Paul and Patricia the day they arrived in Baltimore just prior to the ribbon cutting for the Nelson Kohl building– they were there with Ernst Valery, who's the developer of the Nelson Kohl and who introduced me to them that afternoon. This was such a fortuitous happening as it turns out, because I'm now curating the gallery that bears their name. Connections are really what tie us together. People's lives are intertwined and tangled. We share intimate moments with one another. That's what the work in this show is all about. – Jordan Faye Block
Connected. Tangled. Intimate. Delectable. The work in this show encompasses all of these things. Each artist's work embodies ideas about connection, how people are intertwined, how their stories are interrelated and crisscrossed. Things are tied together, the macro is micro, what you see on a cellular level is the same in large structures – take architecture and then look at cells under a microscope. The philosopher Husserl has said that we are the one and the many, a larger part of a greater whole. I do believe that everything is always connected. Our lives are this way. The work is this way.
Jenee Mateer uses photography to explore both vast and intimate landscapes, taking her photographs digitally, layering them and combining them to create infinite patterns, montages, and at times juxtaposing black and white photography with scanned watercolours. In the paintings of Lawrence Cromwell, from afar they appear to be colourful and abstract with a variety of shapes lines and forms. When you get closer to them a looming narrative is revealed, the figures emerge and then morph into unexpected shapes that feel familiar yet mysterious. Lori Larusso's paintings distill the essence of their domestic subject into a bright clean image (a bourbon cocktail, a slice of cake). The work hints at an underlying struggle for meaning and the search for happiness in everyday life, at the same time elevating the mundane into sweet perfection. In the large photorealistic painting by Jordan Faye Block the intimate is abstracted into lines that hover between intersecting patterns and undulating landscape. Using both intense detail and deliberate simplicity in her beautifully detailed graphite drawing, Lee Nowell–Wilson explores personal connections, intimacy, and vulnerability. These five artists come together to bring us a connected look at our lives, the everyday, the complex and the vast.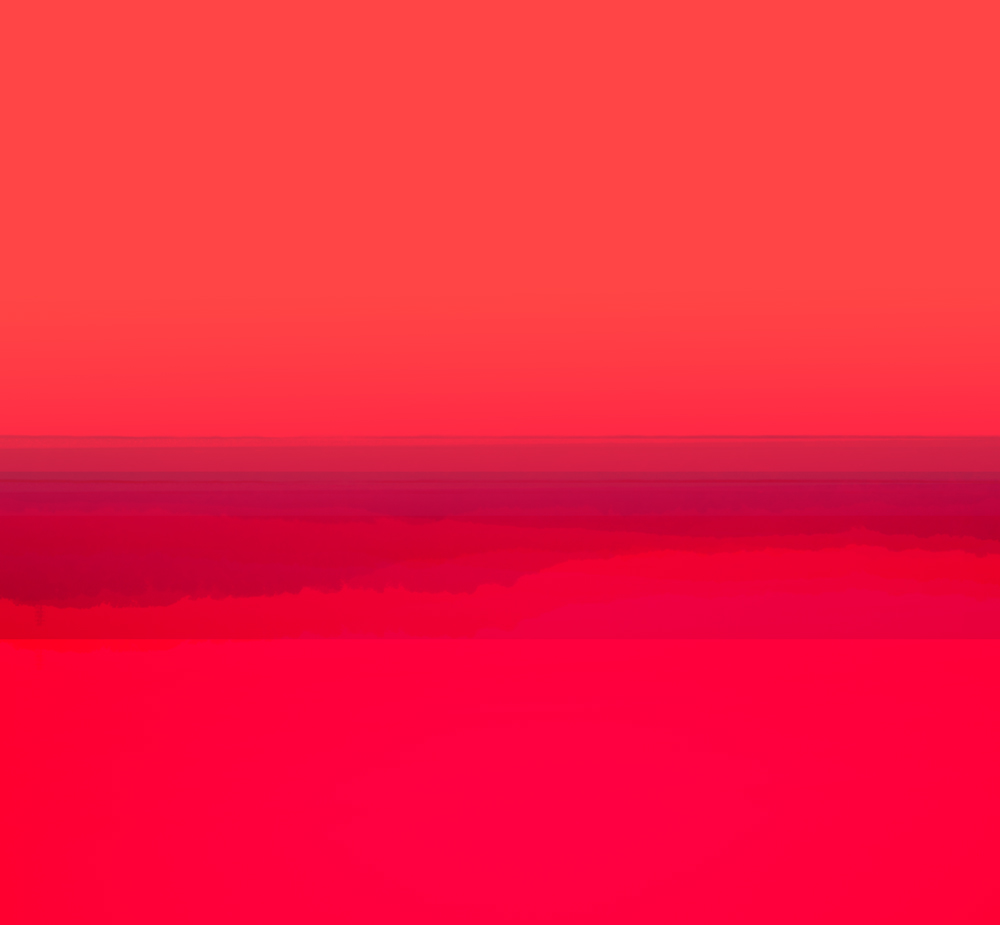 Artists Bios
Lawrence Cromwell received his MFA from Rhode Island School of Design in 1999, and his BFA from The University of Tennessee. Cromwell's work has been in numerous exhibitions across the country from Connecticut to New Mexico. In the mid-Atlantic region, he has had a two-person exhibition at Hill Center in Washington D.C. (2015), a solo exhibition at Frostburg State University, Frostburg, MD (2014), a solo exhibition at The Delaware Center for the Contemporary Arts, Wilmington, DE (2010), and a two-person exhibition at The Chazan Gallery, Providence, RI (2008).
As an artist, designer, and curator – Jordan Faye Block earned an MFA from the Maryland Institute College of Art and brings 18 years of experience in running art galleries to this new endeavour. Ms. Block received her BFA in Printmaking from Plymouth State University where she co-founded the PIP Gallery. Ms. Block has continued to make work throughout her 15 years in Baltimore, her newest body of work will be shown this June at Grey Matter Art Space with Baltimore-based painter Alex Kondner. Her large-scale paintings, drawings, and monotype installations have been shown in group exhibitions in New York, Baltimore and Chicago. She founded Jordan Faye Contemporary in 2006, curated 180 exhibitions, and brought her artists work to Miami, the Hamptons, Houston, San Francisco and Los Angeles. Ms. Block continues working with artists developing their careers, as well as assisting collectors in building their collections, in addition to providing installation and curatorial services for them. She lives & works in the Station North Arts District.
Lori Larusso earned her MFA from the Maryland Institute College of Art's (MICA) graduate interdisciplinary program, the Mount Royal School of Art and a BFA from the University of Cincinnati's College of Design, Architecture, Art, and Planning (DAAP), with a minor in Women's Studies. She has been awarded national and state-wide awards, including multiple residency fellowships. Recent awards include a Visual Artist Fellowship from the MacDowell Colony, The Sam & Adele Golden Foundation, Willapa Bay AiR, and The Studios of Key West. Lori exhibits her work nationally and internationally.
Jenee Mateer is a photographer and video artist who was born in 1965 in Pittsburgh, Pennsylvania. She received her B.A. in English/Modern Studies from the University of Virginia in 1987 and her M.F.A. from the Maryland Institute College of Art in 1996. In 2007, she joined the faculty of Towson University, where she is currently Associate Professor of Photo Imaging and Chair of the Department of Art + Design, Art History, Art Education. Her work has been exhibited in numerous venues, including the ArtHamptons Art Fair, Biggs Museum of American Art, Delaware Center for Contemporary Art, Jordan Faye Contemporary in Baltimore, Los Angeles Center for Digital Arts, Masur Museum of Art, Newport Museum, Rhode Island Foundation, San Francisco Art Market, Scope International Art Fair in Miami, and Texas Contemporary Art Fair in Houston. She is the author of The Animals (2012), her essays and photographs have appeared in the 1st International Photography Annual (2012), The Photo Review, Masters of Photography, and Philosophy of Photography, and her photographs are in numerous private collections, including China Trust Bank.
Lee Nowell–Wilson is a representational, figurative artist exploring themes of relationship, vulnerability and identity, as she herself navigates different processes of life involving motherhood and womanhood. Currently based in Baltimore, MD, she earned her BFA in painting from the Maryland Institute College of Art. Her work has been exhibited in Baltimore, Annapolis, New York, and France, and she has completed urban art pieces in Norway, France, Northern Ireland and Chile. She participated in a year long arts residency in Annapolis, MD in 2012, and a 5 month urban arts residency in Lyon, France in 2015. From August 2015 - June 2016, her and her husband lived in Aalesund, Norway working with a missions organization called Youth With a Mission.
HANCOCK SOLAR GALLERY @ NELSON KOHL
20 E. Lanvale Street
Baltimore, MD, 21202
United States
Contact Us
Want to join us on this adventure. Please fill out the form and we'll be sure to add you to our mailing list for all art events at the new gallery!